ROOTZ HAIR & BEAUTY SALON
395 W Monroe Street
Dundee, MI 48131, USA
734-828-6006

Located in Historic Downtown Dundee next to River Raisin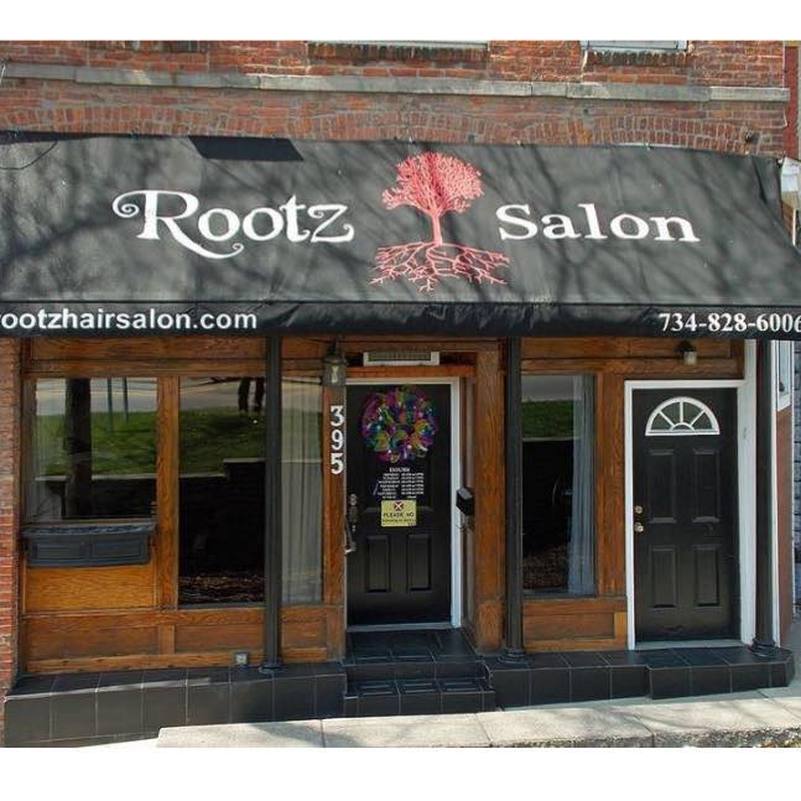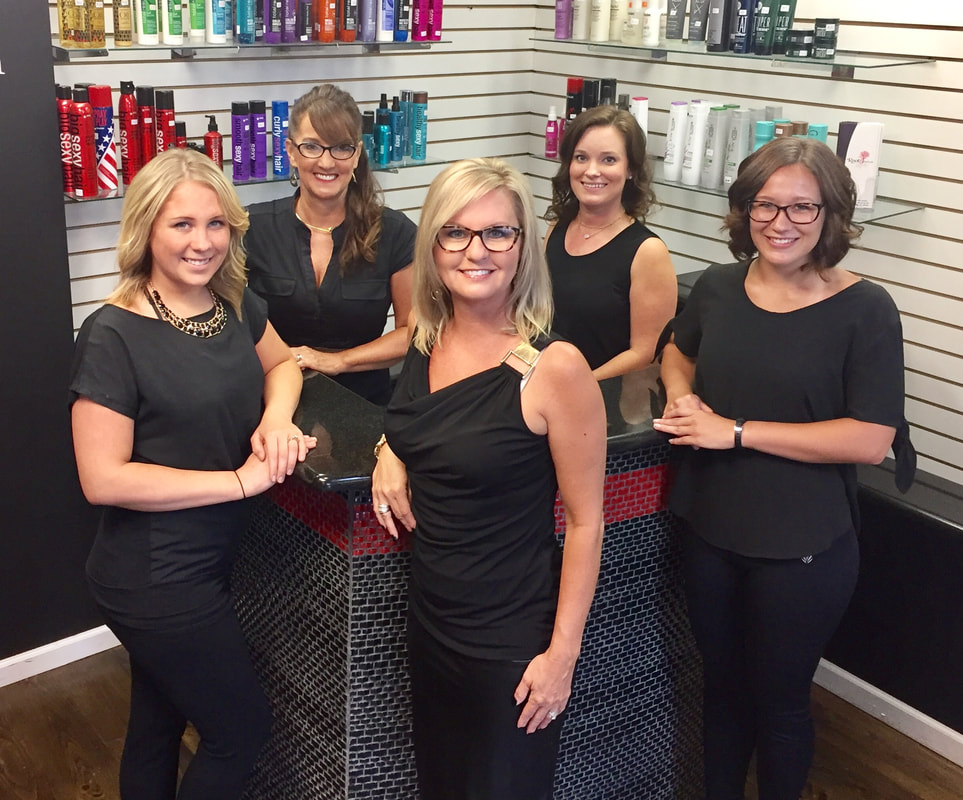 ---
Rootz Hair & Beauty Salon Hours:

Sunday Closed
Monday 10 am to 5 pm
Tuesday 10 am to 7 pm
Wednesday 10 am to 7 pm
Thursday 10 am to 7 pm
Friday 10 am to 5 pm
Saturday 10 am to 5 pm


*At Rootz in Dundee, we are flexible and willing to work with clients outside of published hours. Please contact our staff with special requests.
---
Did you love your hair experience at Rootz in Dundee, MI?
Please let us know at by reviewing our hair salon at: Yahoo Local and Google Maps
---
---
Rootz Hair and Beauty Salon is a casual, classy, and friendly environment where clients are pampered and given the great customer service they deserve. Come in and try us, we're sure you agree that we are one of the best hair salons in Monroe County, MI. We are passionate about great hair and pleasing our customers!! Our stylists are talented and personal. We connect with our clients, give them the best customer experience and turn them into Rootz raving fans who will continue to come back and refer their friends. We provide the finest services for men, women and children. Our top notch beauty services include haircuts, styling, conditioning treatment, color, color correction, highlights, lowlights, perms, waxing, manicures and pedicures. Our stylists are professional and clients receive great value at fair and affordable prices. Call today to schedule an appointment and walk ins are always welcome. Let us take care of your "ROOTS".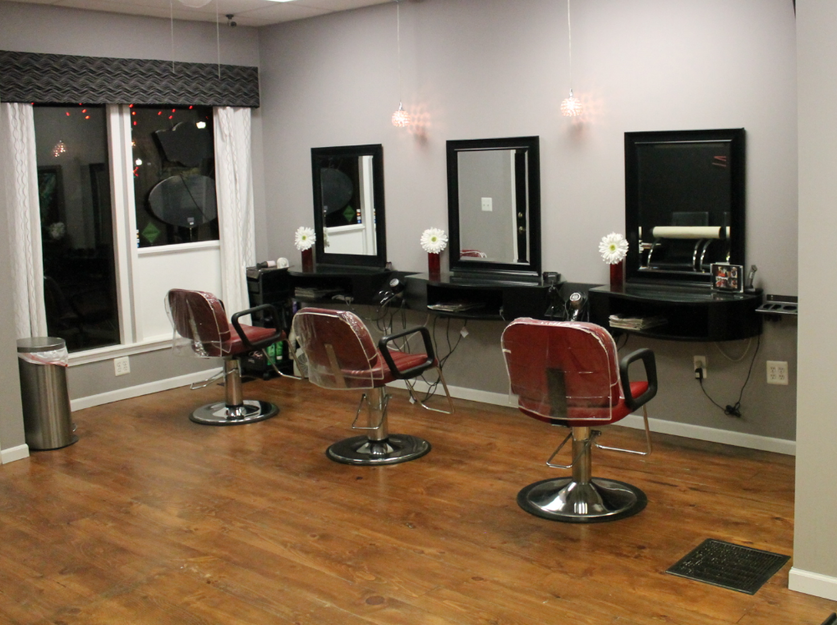 ---
ROOTZ HAIR PRODUCTS:
Rootz Hair Salon carries top rated and top of the line Hair Products from powerful antioxidant and UV protectors to hair care and styling products dedicated to transform DRY and FRIZZY hair into gloriously sensual hair. Rootz proudly carries Matrix, Rusk, and Big Sexy Hair Products.
---
48103,48104,48105,48106,48107,48108,48109,48110,48113,48117,48131,48133,48140,48144,48145,48157,48159,18160,48161,48162,48166,48176,48177,48179,48182,48190,48191,48197,48198,49228,49229,49236,49238,

49267,49270,49276,49286 Rootz Hair Salon proudly serves the states of Michigan and Ohio, the counties of Monroe, Lenawee, Washtenaw and Lucas, and cities of Dundee, Ida, Maybee, Petersburg, Azalia, Britton, Ridgeway, Monroe, Milan, Ann Arbor, Carleton, Luna Pier, Samaria, South Rockwood, Deerfield, Carlton, Newport, Ottawa Lake, Riga, Lambertville, Temperance, Ridgeway, Tecumseh, Clinton, Summerfield, Erie, La Salle, Macon Township, Saline, Willis, York, Ypsilanti, Toledo, Maumee, and Sylvania. Dundee, Beauty, salon, monroe, milan, ida, michigan, mi, logo, Cabela, splash,Dundee, Beauty, salon,monroe, milan, ida, michigan, mi, logo, Cabela, splash,Dundee, Beauty, salon,monroe, milan, ida, michigan, mi, logo, Cabela, splash,Dundee, Beauty, salon,monroe, milan, ida, michigan, mi, logo, Cabela, splash,Dundee, Maumee, Beauty,salon, monroe, milan, ida, michigan, mi, logo, Cabela, splash,Dundee, Beauty, salon,monroe, milan, ida, michigan, mi, logo, Cabela, splash,Dundee, Beauty, salon,monroe, milan, ida, michigan, mi, logo, Cabela, splash,Dundee, Beauty, salon,monroe, milan, ida, michigan, mi, logo, Cabela, splash,Dundee, Beauty, salon,monroe, milan, ida, michigan, mi, logo, Cabela, splash,Dundee, Beauty, salon,monroe, milan, ida, michigan, mi, logo, Cabela, splash, straight, curly, red head, brunette, blonde, short, medium, long, dry best, top, great, superior, excellent, outstanding, exceptional, superb, good hair salon in monroe county, mi, rootshairsalon.com